About Us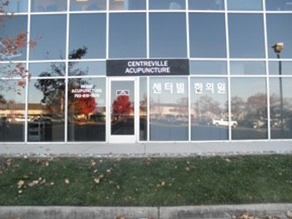 ---
Centreville Acupuncture clinic 
for Alternative Medicine's primary philosophy is to
provide non-surgical treatment from pre-diagnosis to
post-treatment for various injuries and all diseases.
Centreville acupuncture clinic integrates traditional medicine
with modern medicineto offer a wealth of various naturopathic
healing modalities such as meridian massage
(the use of practitioner hands to diagnosis through palpation and
treat disease and illness with a variety of manual techniques)
acupuncture,electro-acupuncture, cupping, moxibustion, and
herbal medicine.
In addition, our facility is fully equipped  which provide high
quality and precise analysis for each patient's body composition conditions.
Sang G LeeL.Ac. D.O.M
– Is a Licensed Acupuncturist in Virginia State and graduated from South Baylor University of
Oriental Medicine in Anaheim in CA with a Master's of Science in Traditional Oriental Medicine.  
He combines his knowledge of acupuncture and manual therapies such as Cupping,  Guasha,  
Moxibustion, Shiatsu, Tuina, and Acupressure to best suit the needs of his clients. His background inBiology-a Bachelor's degree in KonkukUniversity in Seoul Korea serves to bridge Eastern and Westernapproaches to one's dynamic self.  
Specialty:
acupuncture and acupressure providing a great opportunity to achieve Well-being, balance and rejuvenation.  It provides safe and effective modalities to fill  the need for both prevention andnon-invasive treatment of stress, injuries, chronic diseases, and pain management.
Practice philosophy:
Every living being is a unique manifestation of the universe and deserves to be respected and treated as such. Our body has an inherent capacity to heal any pain or trauma we have been through. Acupuncture and herbal medicine are the best and most effective tools that I know for enhancing your innate healing capacity.
LINCENSURE & CERTIFICATION
California Licensed   Acupuncturist
Virginia  Licensed   Acupuncturist
Diplomate in Oriental Medicine (NCCAOM)
(National Certification Commission for Acupuncture and Oriental Medicine)
Diplomate in Acupuncture

Diplomate in Herbal Medicine